Our Team

Kate - Centre Manager
After advancing my professional career in many different roles in the Early Childhood sector since mid 2000, I joined the Samantha's team in early 2017 and continued to practice my personal philosophy of 'making each child's day the best it can possibly be'.
I pride myself on leading a team to success by empowering them to achieve their own personal and professional goals, which in turn creates an atmosphere where educators are engaged, children have meaningful and respectful relationships and an environment where families have confidence in those caring for and educating their children.
I have held many different roles within the early childhood field including Outside School Hours Care, Room Leading, 2IC roles and then moving into the Tertiary sector as a Trainer and Assessor for Early Childhood and Community Sector studies. Missing the families and children I transitioned back into a centre-based role as Centre Manager and then mentor for sister centres in a larger company for over 5 years before beginning my role as Centre Manager at Samantha's Childcare and Kindergarten-Glen Iris.
I hold multiple qualifications in Early Childhood, Counselling and Management and these have been important in guiding my knowledge; I do also believe that early childhood educators learn from those around them including the children and that we never stop learning.
I look forward to meeting and welcoming you into the Samantha's community, where you and your children will always feel safe, nurtured and ready to embrace the learning opportunities surrounding us.

Sharon - 2IC and Support Educator
I started my Early Childhood career as a 19-year-old straight out of high school when I completed my Nursey School Teachers certificate in Cape Town, South Africa. I worked in various schools around the Cape Peninsular and with children from different socio-economic back grounds and it was the beginning of my career which spanned over 30 years.
I'm married to the love of my life, David and we have 3 daughters who are all grown up and doing their own thing with only the youngest, Lauren still at home. David and I immigrated to New Zealand and I continued my career educating young children in Christchurch and Dunedin and kept my qualifications current by New Zealand standards by attending professional development courses through Christchurch Teachers College.
After 12 years in New Zealand we decided to give Australia a go and we've been in Melbourne for the last 20 years. It was with great disappointment that I discovered that my South African qualifications are not recognised in Australia, so in 2011 I retrained and completed my Diploma in Early Childhood and then an Advanced Diploma.
When we first arrived in Melbourne, I worked through agency for 5 years while the girls settled into their new schools then local council for 12 years and now at Samantha's as 2IC. I am loving my position here and we have a great professional team who have fun along the way while educating and caring for children.

Daisy - Nursery Room Leader
My name is Daljit but everyone calls me Daisy; I lead the Nursery team here at Samantha's-Glen Iris.
My heritage is Indian however, from a young age until I was 20 years old, I lived in Italy and so I resinate well with both cultures.
After leaving high school, I began studying marketing and finance, leaving these studies when I moved to Australia, where I began studying Early Childhood, fulfilling my passion for educating children. I enjoy being with the children and ensure they feel secure and loved when they're around me.
My philosophy as an educator is that every child is unique, and they all have their own way of learning. I believe in supporting children right from their first moment in this world. I teach with the understanding that a child doesn't understand right or wrong but they understand a language of love and attention and with that no matter what they do, they will do it with confidence.

Amy - Nursery Educator
I joined Samantha's-Glen Iris in early 2018 and although I haven't been working for long as a childhood educator, I can confidently say that it is my passion to work with children. I feel so rewarded to see them grow and learn as human beings and be a part of their development.
I have a Bachelor of Social Welfare which I studied for in my home city in Korea. When I moved to Australia I studied a Diploma of Early Childhood and Care.
I live with my fiancé in Melbourne and I love to spend time with him and catch up with our friends. I love to watch movies a lot and go to the park to walk around as I love nature and walking because it's so peaceful and relaxing for me.
What I enjoy about being a part of Samantha's-Glen Iris is the beautiful environment for both the children and the educators. We become very invested in teaching the children, so our groups of children feel like a small family to us.
The other educators have made me feel so welcome and a part of this family. Working somewhere I am treated with respect and professionalism and where I can develop, but also a space where I can also create new relationships with the people around me.

Lee- Toddler Room Leader
My name is Leeanne (Lee) and I am a Diploma qualified educator here at Samantha's Childcare and Kindergarten-Glen Iris. I come from a retail and education background, with experience working as a Nanny and in OSHC (out of school hours care).
In 2014, I studied my Diploma in Early Childhood Education and Care and have found my home in early education.
I believe in providing children with a safe, engaging, fun and creative environment, where they are encouraged to explore nature and the outdoors; also developing kindness and compassion in children, is just as important as language, motor skills, and all other aspects of children's development.
"Imagination is more important than knowledge. Knowledge is limited. Imagination encircles the world" - Albert Einstein.

Tanya - Toddler Educator
I have being an Early Childhood educator for over 3 years and I hold my Diploma in Early Childhood Education and Care. My family heritage is Russian and I speak the language fluently. My drive to engage and teach young children stems from my experiences as a single mum to a now teenager.
I am very passionate about working with children, caring and nurturing them for their social, emotional, physical and educational needs in various age groups. Creating a safe and comfortable learning environment is critical for both families and educators as it allows the best outcomes for children.
I enjoy educating and caring for children and shaping young minds to become valuable members of society.
I believe that having a dedicated and passionate team is important when working with children and I am very grateful to be part of the team at Samantha's-Glen Iris.
"Early Childhood Education is the key to the betterment of Society " - Maria Montessori

Shruti - Toddler Educator
I came into the childcare sector due to my love for children. Before starting in Early Childhood, I was working in the retail sector. After having my first child, I realised my true passion for children and hence began my journey to become a Diploma qualified early childhood educator.
After achieving my qualification, my first role was in a casual position. I loved the opportunity to work different hours on different days at various childcare centres. I enjoyed being able to work and connect with children of all ages.
Joining Samantha's-Glen Iris, I moved from a float role to a supportive role in the Kinder room and after learning many new aspects to Early Childhood, I have joined the Toddler room.
I love working at Samantha's-Glen Iris and alongside the educators and the Center Manager who all support each other and make each day a new learning experience. My philosophy in life is to provide every child with an opportunity to grow, learn and develop through various activities, resources and learning environments based on their individual needs. My aim is to provide children fun, safe and positive environments where they are able to express and communicate their feelings confidently. I also believe in working in collaboration with the child's families so as to achieve the best results for every child as input from families is very valuable.

Bianca- Support Educator
Asa support eductors, you will have seen me around the Centre engaging with children in the different rooms and talking about the Sydney Swans. I started at Samantha's-Glen Iris early in 2018 as a casual and with the support of the educators and management team I have developed my abilities and learnt how to not only put in to practice the skills I gained in my Certificate III and Diploma of Early Childhood Education and Care, but how to relate to children in different ways.
At home I live with my mum, dad and 3 brothers. I first realised I wanted to be a childcare educator when I was 12 years old and then in my teenage years, I volunteered in the football program, AFL Auskick. I loved working with the children teaching them how to kick, handball and mark and watch them grow. When I started babysitting, I knew this was the career for me.
What makes me happy is to engage with children and enjoy all the milestone moments with them, have fun, watch them constantly grow and develop whilst I build meaningful relationships with them.
I've always been passionate about children because I enjoy interacting with the children, always finding a way to make them smile, watch them grow and develop a strong relationship with them. I arrive every day in the Centre with a warm welcome from the staff and children with big smiles and sharing a lot of love around makes it so special and willing to walk into work feeling loved and happiness.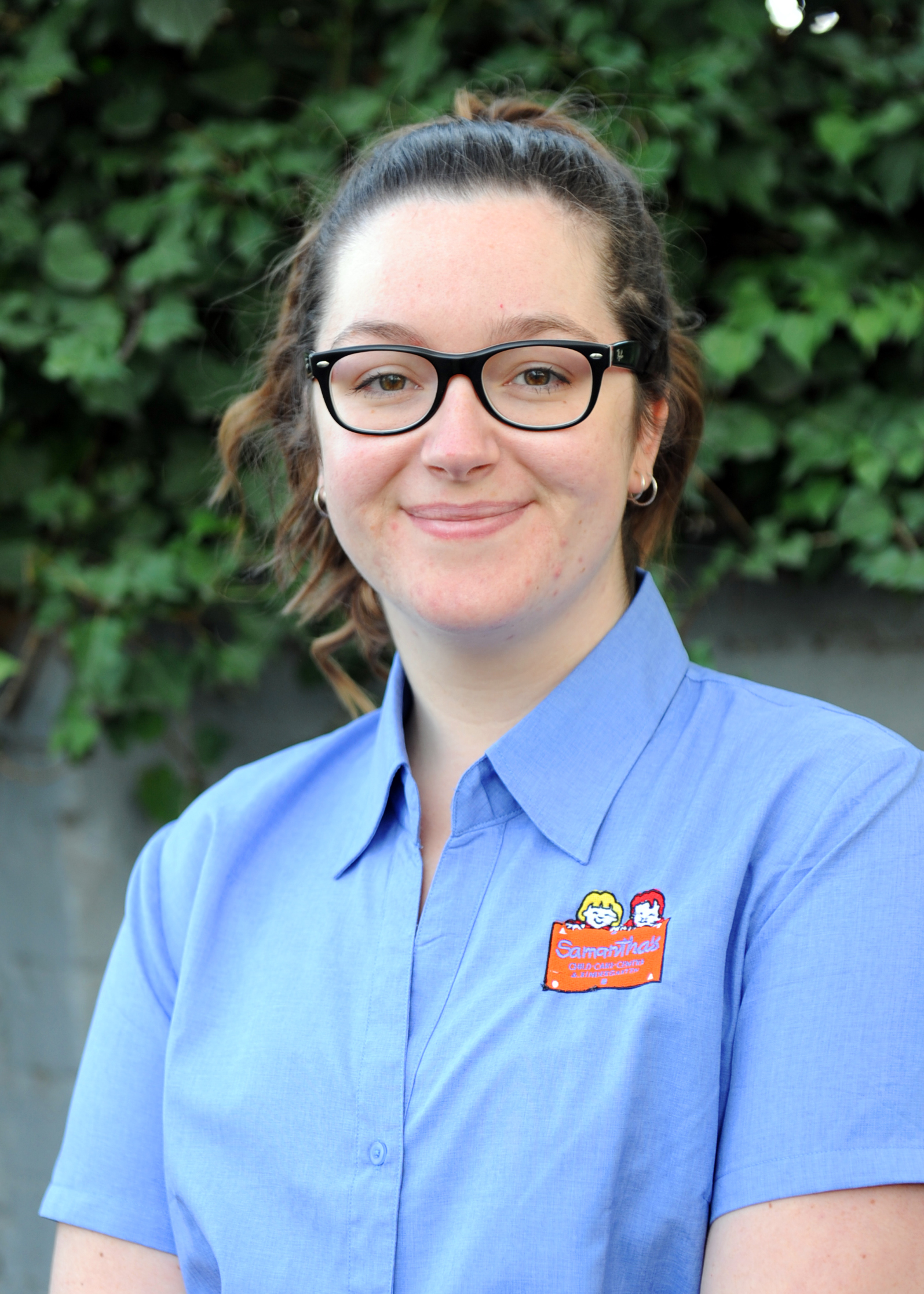 Lucinda - 4 year old Early Childhood Teacher (ECT)
Hi, my name is Lucinda but everyone calls me Lucy. I hold my Bachelor in Early Childhood Education and I am currently completing my Masters in Specialised Inclusive Education. I am very passionate about the education of young children and facilitating for their future education and I believe in creating learning environments for all children inclusive of their learning skills and ability.
I am always trying to find new and innovative ways to extend on my existing knowledge on children and my teaching practice.
I am a massive football fan following Collingwood and enjoy attending the games on the weekend. In my spare time I love to cook and be creative in an array of ways, I then bring my creativity into my classroom though encouraging children to learn about cooking and how to make the foods they eat. I am very passionate about the outdoors and believe in utilising the outdoor environment any chance I can, even in the winter when it is raining.

Jasmine - Pre Kinder Educator
I have been working at Samantha's-Glen Iris since 2014. I have had a passion for children since I was a young girl when I baby sat a family members' baby daughter on multiple occasions, I was 8 years old.
Later in my teen years and in my early 20's, I volunteered at a church where I could care for the babies and young children. This was something I very much enjoyed and that was when I realised that I should be doing this is a professional career.
Therefore, I completed a full-time course in Certificate III Children's Services and I came across Samantha's Childcare and Kindergarten here in Glen Iris. I have never looked back since and I am grateful for this amazing career of mine. I am now continuing my studies with the Diploma of Early Childhood Education and Care.
My passion for children comes from my happy childhood memories, when life was simple, and my imagination was limitless. It was an adventure to explore the environment, it was inspiring to create pieces of art with my hands, it was magical to use my imagination in play, and it was eye opening to absorb new and exciting information. I strive to create this kind of excitement and experiences to the children in my care so that they can have the best childhood in their early years as possible.
I receive a huge amount of love in return each day as I step into the Centre and have the privilege of experiencing life through the children's eyes. Children are what push me to do better in my professional life as well as my own personal life. I wouldn't trade this passion of mine for the world.


Tayla - Support Educator
I've been working as an early childhood educator for 5 years. Over my time as an educator I have had experience with all age groups which has allowed me to build great relationships with both families and children.
I have recently moved to Melbourne from Brisbane with my partner which has been a complete lifestyle change. On weekends we enjoy exploring our new home state and going away camping.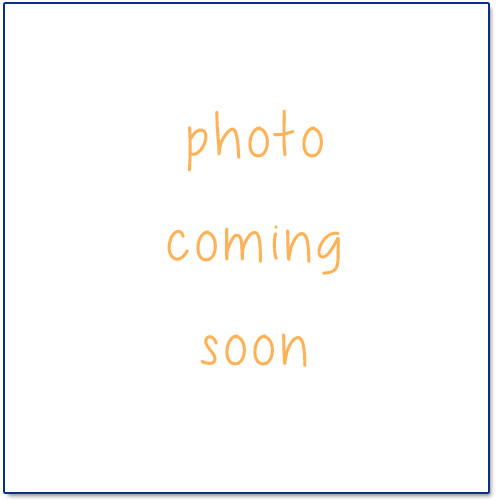 Zoe - Support Educator
I have been working with children since my teen years; It all began at my dance school in the country as an assistant teacher teaching Jazz, Tap and my personal favourite style, Hip-Hop. I am still a dance teacher, teaching various styles like pop 'n' lock and breakdancing.

On the weekends I do face-painting and children's parties which allows me to express my creative side. I also enjoy going on hikes and camping from my time as a scout. I studied my Certificate III in Children's Services before becoming a nanny for a couple of years and then moving on to a few other early childhood environments.

Joining Samantha's-Glen Iris for my first Centre-based early childhood space has been exciting and I love every day I am here, so much so that I hope to further my studies. I find working with children incredibly rewarding. Watching them develop and grow is so fascinating. Encouraging creativity, movement and being active with children is my passion.

Lilis - Centre Cook
I have been in Childhood Education for six years and hold Certificate III in Patisserie, Certificate II in Kitchen operation and a Diploma of Early Childhood Education and Care.
I have worked both in the kitchen as a cook and as an educator in a room over my career.
At home I have three children of my own and have always had a passion for working with young children.
Seeing the children having a good balanced meal at an early stage gives me satisfaction and encouraging them in healthy eating as we discuss their meals is always an enjoyable part of my day.